09/2022
Innotrans is back and alius consulting is proud to partecipate
Visit us and discover the most inoovative approaches, our unique expertise and the state-of-the-art tools to better understand the railway system dynamics, efficiently predict the future operations and deliver efficient solutions for high-performing rail services.
Hall 4.1 Stand 565 with our partner TRENOlab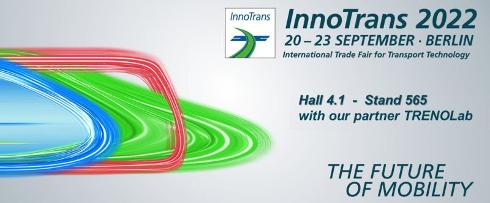 09/2022


10 years alius consulting at the General Assembly of the UTP Switzerland
This year, the General Assembly of the UTP Switzerland was held on 8 September in Lausanne. For its 10th anniversary, alius participated with a stand and a new slogan: understandig the rail universe. The landscape of "mountains" and "valleys" of the central picture is actually the edge of a nearby, young, star-forming region called NGC 3324 in the Carina Nebula. Captured in infrared light by NASA's new James Webb Space Telescope, this image reveals for the first time previously invisible areas of star birth.
As with the new James Webb telescope, alius focus on new approaches and technologies to better and deeply analyse the universe of the railway.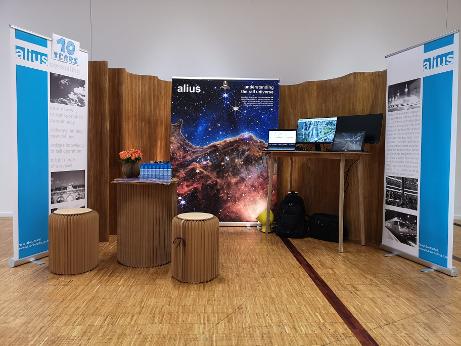 09/2022
World premiere of the new Golden Pass variable gauge train
alius had the honor and pleasure of participating in the first trip of MOB's new Golden Pass variable gauge train between Interlaken and Montreux.
At Zweisimmen station, the new Stadler carriages, equipped with Alstom bogies, change from UIC gauge to metric gauge, and from a height of 55 to 25 cm, in a few tens of seconds! An extraordinary journey with breathtaking views. Many congratulations on this worldwide exploit, which will certainly be a new flagship product of the Swiss railway network
https://mob.ch/gpx/?lang=en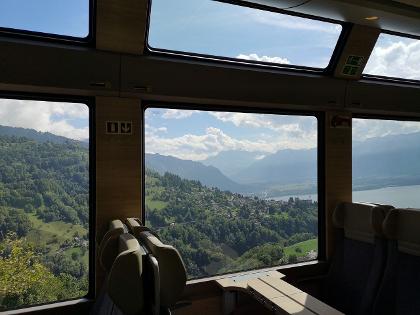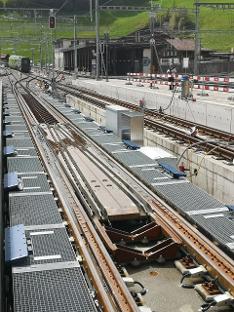 04/2022
Improving rail services between Switzerland and Italy
The work carried out since 2020 for the Federal Office of Transport and the Swiss Federal Railways by alius consulting has made it possible to identify the strategy for the development of international traffic on the Gotthard and Simplon axes.
The Swiss Minister of Transport has therefore asked Italy for a concrete measure south of Como (which resulted from these studies) and which will be a key element in the future development of passenger and freight rail traffic between Switzerland and Italy, both in terms of quantity (more trains) and quality (reduced journey times and punctuality)
"Federal Councillor Simonetta Sommaruga discussed with the two Italian ministers Roberto Cingolani and Enrico Giovannini on Friday, 29 April 2022. [...]
With the Italian Minister of Transport, Enrico Giovannini, the head of DETEC spoke about cross-border cooperation[...].
They also discussed how to reduce the journey time between Zurich and Milan to three hours, in line with the goals set with the New Rail Link through the Alps (NRLA). Connections between Switzerland and Italy have improved significantly since the opening of the Ceneri Base Tunnel in 2020.
Switzerland is counting on a third track being built on Italian soil between Cantù and Camnago (Lombardy) to further reduce journey times."
(full press release here)

alius consulting GmbH
Nordstrasse 87
8037 Zürich - Switzerland